Data Analytics & Visualization with Tableau and Power BI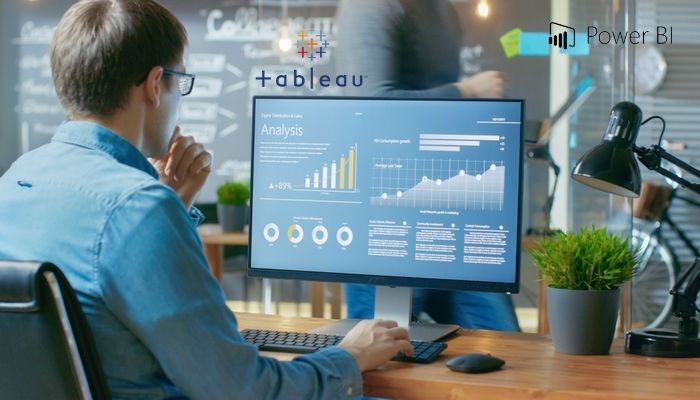 DESCRIPTION
Data Analytics and Visualization are now growing in their ranks as one of the most demanded skills by most companies with attractive remuneration.
Interestingly, the two most basic  Business Intelligence (BI) tools currently adopted around the world for Data Analytics and Visualizations  are Tableau and Microsoft Power BI
This course,  Data Analytics & Visualization with Tableau and Power BI, provides the most complete, detailed, and interactive training with 90% practical and 10% theoretical basis.
The course is made up of two practical training sessions;
Data Analytics and Visualization with Tableau covering a total of 54 detailed practical training videos grouped into 9 series and Data Analytics and Visualization with Microsoft Power BI covering a total of 58 detailed practical training videos grouped into 10 series.
At the end of this professional training, you will;
Gain practical skills and mastery of the working environments and features of Tableau and Microsoft Power BI.
Analyze data to reveal business insights and trends  to make good business decisions.
Transform bulk and raw data(data sets) into meaningful Charts and Visualizations.
Build amazing workbooks, stories and report.
How to quickly clean and format large data with button clicks.
How to create interactive dashboards and visualization.
How to extract relevant information quickly from large data with button clicks.
Be well equipped and practically positioned to secure lucrative Data Analyst and Business Intelligence Analyst jobs.
Become a competent Business Intelligence Analyst.
FREQUENTLY ASKED QUESTIONS
Are the videos downloadable?
The videos are highly compressed and downloadable.
What are the course requirements?
Access to a laptop or computer, No prerequisite required for you to partake in the course. You will be taught from the basics to the advanced level.
Will the certificate be issued?
Yes, a certificate of completion will be issued at the end of the course at No charge.
How will I get access to the Course videos and Materials?
Once payment is completed. The course lessons and materials will be available to you instantly.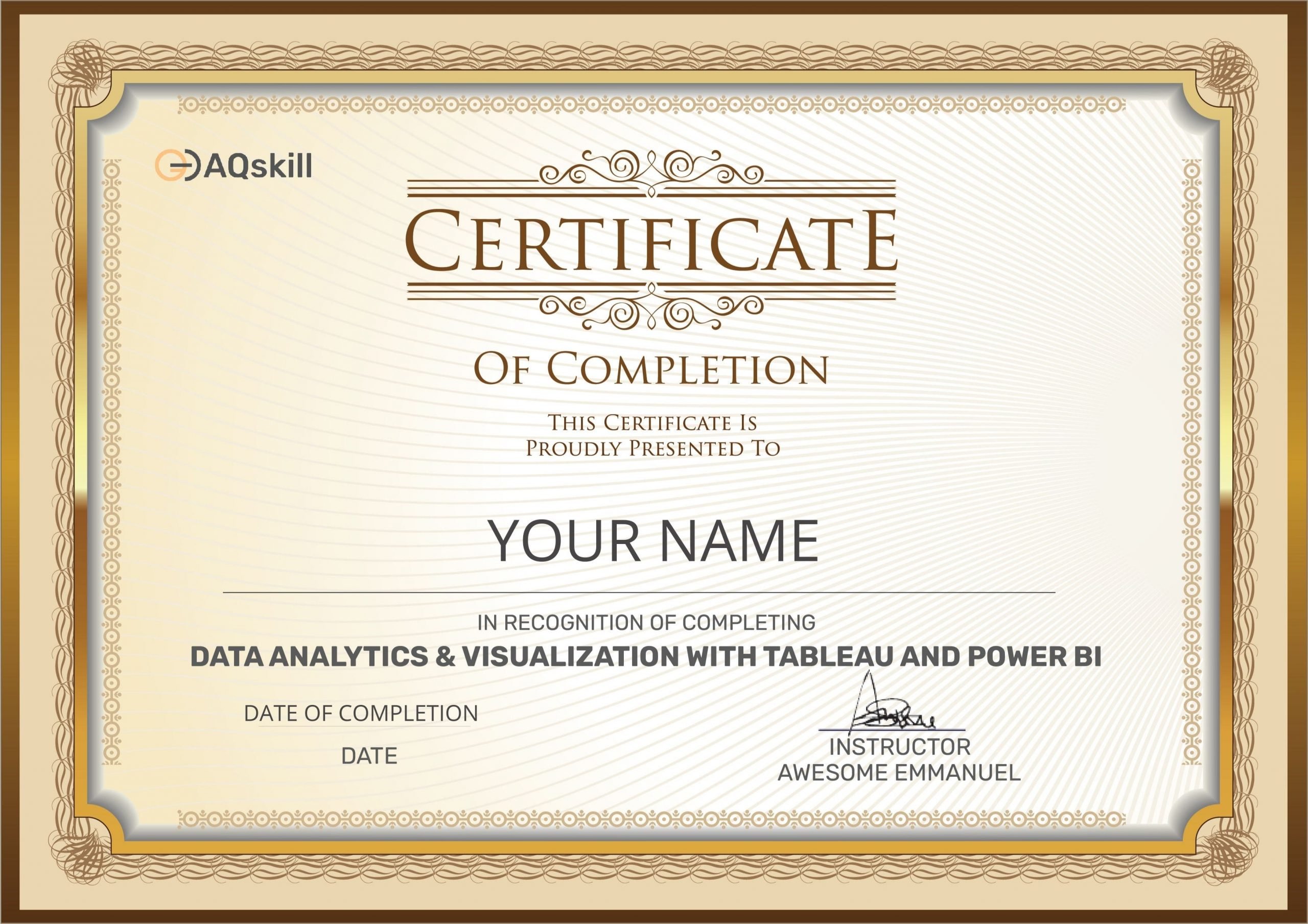 Course Features
Lectures

122

Quizzes

2

Duration

19 hours

Skill level

All levels

Language

English

Students

408

Certificate

Yes

Assessments

Yes
Tableau Series 1: Tableau Introduction

Tableau is a unique visual analytical tool helpful in simplifying the huge/complex data into the readable & understandable format. It is being adapted by most of the business sectors these days for its ease to use and instant result orientation quality. The software allows data blending and real time collaboration, which makes it very unique. It is used by businesses, academic researchers and many governments to do visual data analysis. It is also positioned as a leader Business Intelligence and Analytics Platform in Gartner Magic Quadrant.

Tableau Series 2: Tableau Filters

Tableau Series 3: Mark Cards

Tableau Series 4: Formatting

Tableau Series 5: Charts

Tableau Series 6: Maps

Tableau Series 7: Calculations

Tableau Series 8: Dashboard

Tableau Series 9: Tableau Online

Power BI Series 1: Introduction

Power BI is a Business Intelligence tool, trending in the market due to various reasons. Reasons are due to factors like features, capabilities, easiness, and major cost. Data Visualization has become easy, fast and effective due to multiple tools, features and capabilities.

Power BI Series 2: Power BI Charts

Power BI Series 3: Power BI Other Charts

Power BI Series 4: Power BI Maps

Power BI Series 5:Power BI Tables & Matrix

Power BI Series 6: Power BI Cards

Power BI Series 7: Power BI Slicers

Power BI Series 8: Insert and Navigation

Power BI Series 9: Advance Charts

Power BI Series 10: Power BI Service
Anyanwu Adaeze Glory

Data Analytics & Visualization with Tableau and Power BI

thanks you so much Mr Awesome. I enjoyed my lesson on Tableau so simplified and detailed. I will also want you to filter the external sound which distracts sometimes such as phone ringing, children voices, etc

Hendrix Mweema

Data Analytics & Visualization with Tableau and Power BI

I just completed Tableau, and the lessons are detailed and simplified. Can't wait to finish power BI. God bless you sir!

Francis Ikpemieoghena Odior

Data Analytics & Visualization with Tableau and Power BI

Wow! You are very detailed Sir I'm a table expert too I signed up with the intention to get a CERT but after watching the first video I am stock cuz I enjoy how you break it down and I'm learning so many stuffs Thank you

Silas Boateng

Data Analytics & Visualization with Tableau and Power BI

Edna Mwende Gikombo

Data Analytics & Visualization with Tableau and Power BI

The course was worth every penny. Thanks Mr. Awesome and your team