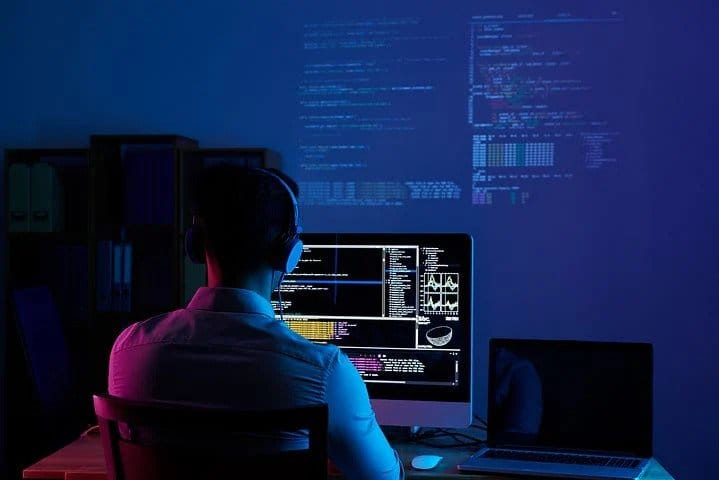 To be the best in our respective field is virtually our dream, to be the best comes with a lot of sacrifices,same goes for a developer, and to be a wanted developer or as time defines to be a developer+ your daily improvement should be your diet.
If a question, like how can I be a better version of myself is thrown at us, what do you think would be the best answer?
It is a funny one.
But one thing is certain it comes with determination but as easy as it may sound conforming one's mind to be determined requires a well-built arm. The best developers are not the best due to the Desire or plan for it but those that nurture their mind never to settle for anything but the best, in creative design and thinking ability they keep pushing and breaking boundaries.
As you continue reading you will uncover new ideas which have been tested by a great number of persons and have been fruitful, on how to improve on your skills. If you're new grab this and hold on tight to it.
Seize every opportunity that involves Teaching and Writing. This point is usually misunderstood you don't have to go to a school to teach your skill, but if you have the chance to, seize the opportunity as teaching a newbie requires more than the usual skills, like learning alone, effort In looking for methods on how to create the right image of what you are discussing in the mind of your audience.
It is so easy to assume you've covered all necessary aspect involving your field but as you stand to address you will figure out something is missing.
Scholars do express this saying to test their capacity "if you can't teach it, then you don't know it enough". If we should flee to writing, doing that take a close observation to earlier days you'll induce that the source of knowledge was always documented with written scripts.
Some scholars believe writing is one of the keys to knowledge. As the more, you write the easier it is to Chanel the knowledge and ideas,hough other forms have been introduced still the ancient ways proved to be reliable.
Never let this off your mind as you are the one in charge of your life and you are responsible for your skills and development, your capability depends on your input the more you give in the more outstanding your output will be.
Try to read a lot, a rephrased version of what mark Taiwan once said "there's no virtue in a person who possesses the ability to read a book and chooses not to over a person who actually can't read a book".
Reading is the most powerful tool as it opens your minds to other people's ideas, sort, shuffle and create something that is one of a kind.
Look for something related to your field, there are so many materials out there that you can pick and learn from for developers try to read on pen source codebase, check technical books, make use of your colleague's code check for errors dilute the message, and check for how you can create something much better.
These attributes are fragile things we pay less attention to and are careless of it as a virtue. Everything you do is for your self and being a loser is not an option!
Stay tuned for more ideas to be a great developer.
Take a programming course today @