ARE WE MAKING TOO MANY PROGRAMMERS ?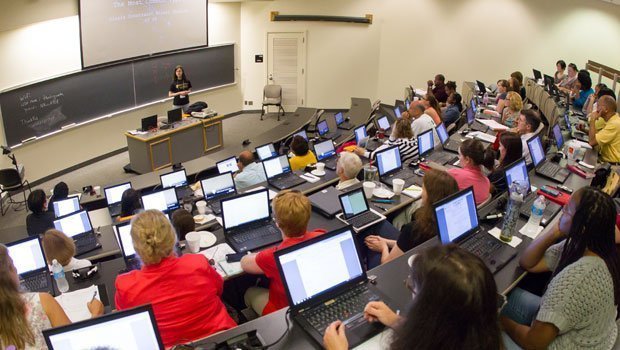 ARE WE MAKING TOO MANY PROGRAMMERS ?
If perhaps that's the the question you ask your self, then I'll ask you this.
Are we making to many rice for man's consumption.
I guess you'll have a clue to what i meant.Let's discuss The quantity of production of rice daily is not still enough to quench man's hunger, same as programming daily, weekly, yearly the need of programming exceeds any statistics we may give because out side there a lot of proposal keep showing up.
Let me shock you, soonest programming will be scheduled in secondary school syllabus, that even jss student will be learning it in school.. But this our country. Hmmmm ( anyway lets be optimistic).
It's no longer news in countries like Japan, Singapore etc.One thing i want to us to keep at the back of our mind is that programming is beyond sitting in front of a computer and typing incomprehensible jargons.
Its about thinking logically, breaking down what you want to achieve into simpler, concise tasks. Its about expressing yourself in a precise, and practical that will make a change.
Programming has gone beyond doing things in a systematic manner that's so rigid. No it has to flexible so there'll be chances to bend, adjust it in any way to create different amazing things.
Establish this from today, have an image of the kind of solution you want to solve ( yea something like that) with that kind off mindset you'll know at the end of the program you've created solution to an existing problem, you've made life easier for so many persons. You're accomplished something, made a difference from other programmers.If the question is to be asked again, Are we producing too many programmers ? Obviously NO
But we are indeed building a generation of wonderful people who can make machines ease our task.
Learn with us