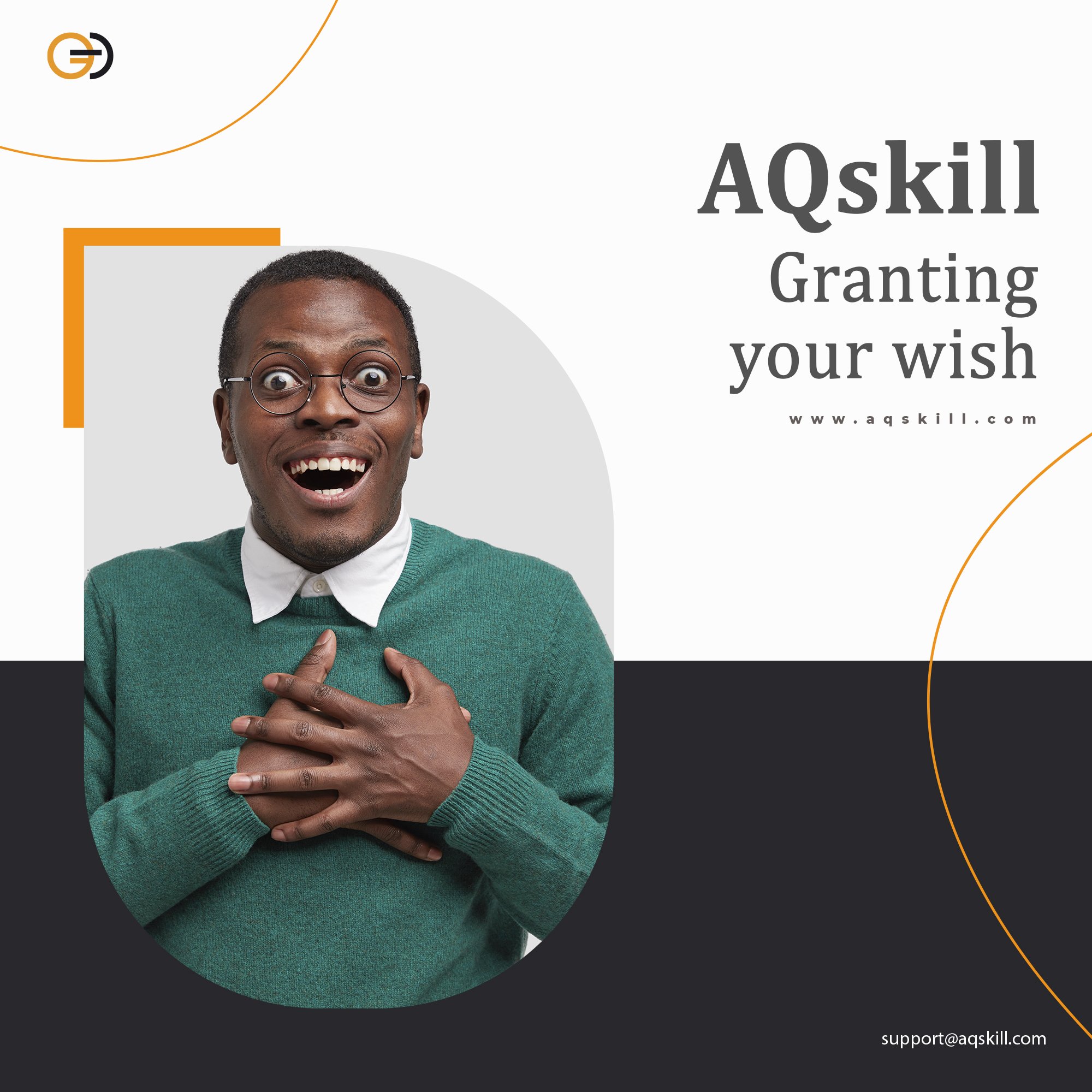 Learn with AQskill this February with fun discounts
Assume you meet a genie and they ask you to make three wishes.
What would those wishes be?
Now, assume again that the genie is AQSKILL and you were asked to make just one wish.
We ask again, what would that wish be?
Genies are probably a myth and would therefore not grant you any wish.
AQSKILL on the other hand would grant your wish if only that wish would be for you to be as talented as Leonardo Da Vinci.
Enough with the assumptions and let's plunge, head first, into the subject of today's article.
February they say is a month to remember.
It is in those spirits that we want to make it memorable for you by bringing you amazing discounts on our courses.
Discounts that are sure to leave you gobsmacked.
Have no doubts! Check out our course on forex and you will notice a 70% discount.
We won't let a lack of funds deprive you of becoming an expert in forex trading.
For those that are interested in learning data analysis, we've also got you covered.
The price of our course on data analysis has also been slashed by 70%.
Enough to leave your mouth hanging, isn't it? Now, these discounts aren't just for these two courses mentioned above.
We practically have reduced the price of all the courses by a substantial percentage.
This is to get you opting into as many courses as possible.
After all, isn't February a month we all want to remember for being the month in which we learned the highest number of skills?
We hope that you would make judicious use of this opportunity and become that versatile, multitalented, and tech-smart individual you've always aspired to be.
The month of February is sunsetting and it won't be nice for you to let it go without achieving anything worthwhile, without setting up a plan for the future.
Now it would be far-fetched to say these discounts are good sticks that would help you become as protean as Da Vinci.
But you never can tell!
It is our utmost desire that we are remembered by you as those who gave you the opportunity to acquire that skill you previously thought difficult.
We want to be remembered as that genie that granted you your most pressing wish.
We end by asking you a question: "What would you want
us to remember you for?