WHY SHOULD I BECOME A PROGRAMMER?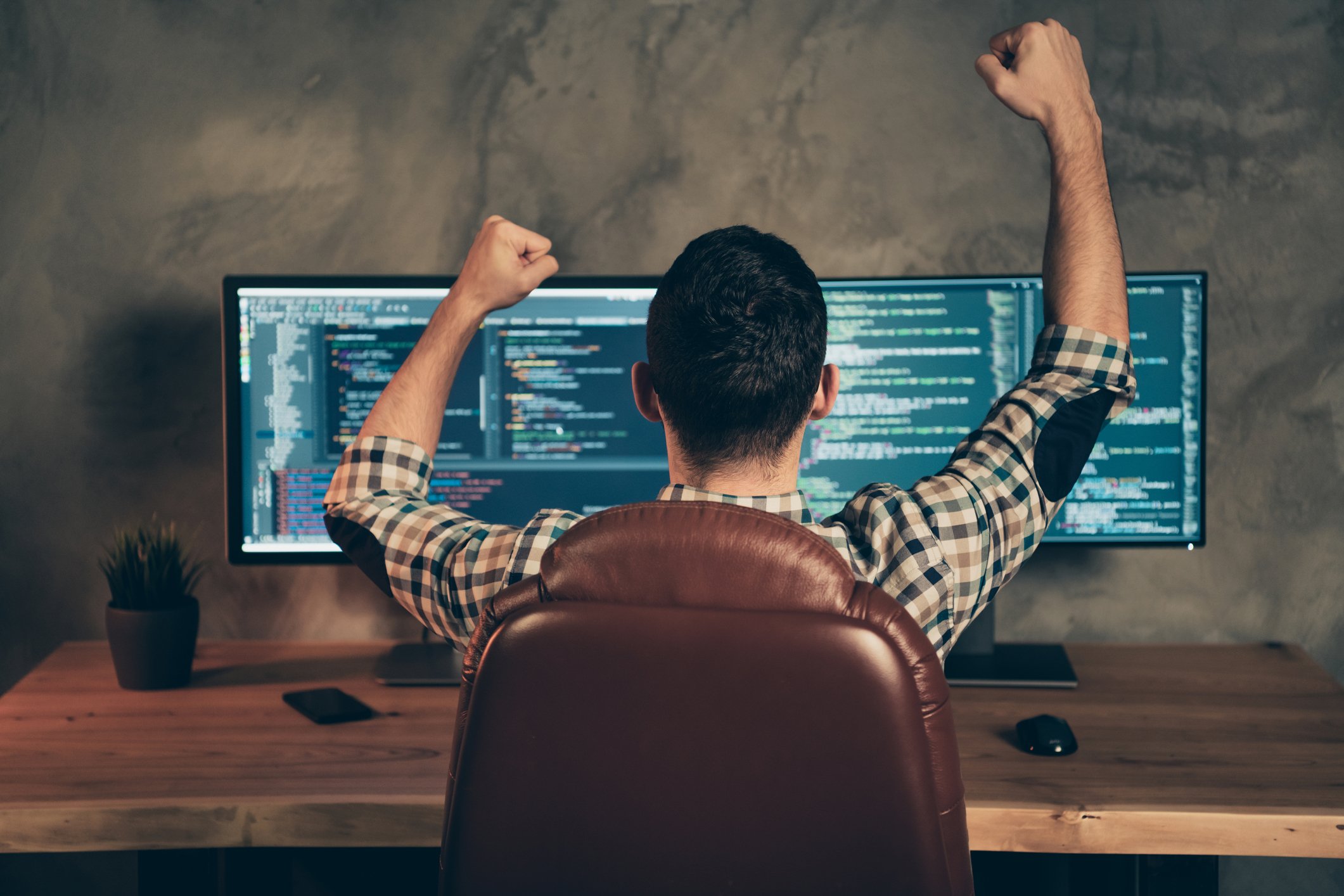 WHY SHOULD I BECOME A PROGRAMMER ?
Does white collar job still exist? Yea but i guess it's on special Cases, obviously its never possible for everyone to get employed and with the poor economy of our country it slims the possibility to a rock bottom. Instead of limiting, enslaving your self to that idea of life, Why not acquire a skill which it's importance is unmeasurable and you can get it at your disposal, this skill is called COMPUTER PROGRAMMING.
Computer programming is one of the most creative and powerful tools that we keep exploring everyday unlocking one phase at a time. It's so dynamic that it create spaces to perform the impossible. Anyone that uses a computer, a smartphone, even a key that remotely unlocks your car door is using some form of computer programming. Why not learn to program and get involved, create your own programs to do what you want them to do, contribute towards the evolution of world ?
What are the upper hands of learning computer programming ?
The first edge you have as a programmer is that it develops you to be a better you, how ? Daily as you explore in it you'll be presented with new challenges which expands your mind on how to figure out problems making you learn new ideas and accumulating valuable experience.
It makes your life easier, how ?
Learning how to become a programmer will teach you how you can make your affairs easier. If something will only work when a few buttons are pushed, you can create a program that will allow your smartphone do it with one tap. Pam!! It's done. Yea it's as sweet as that !
It Boost your Career
I guess this is the part we've been waiting for, here it comes, Apparently the world is turning digital, we are increasingly becoming more reliant as a society on technology and as a result, there are more and more computer programming jobs to choose from and this will not change in the foreseeable future. If you already have a job You could use your newfound skills to complement the work or you could use it in other ways. If you were an accountant, for example, you could write a program that would make certain aspects of your job, like accounts analysis, far easier to do. Jobs like this, require you to have some background and experience in computer programming, if not you gonna go through hell funniest thing your employer careless.
It places you in a position to do Anything
One of the best things about computer programming is that you can pretty much make whatever you want. Depending on your creative abilities it could be an app that automates something, making you more productive; it could be your own micro social network for you and a few friends; a website for your business, anything. Programming opens up so many doors and widens your potential significantly.
Learning how to program is one of the greatest achievements you will ever get to do. It opens up a whole world of possibility, not just in terms of career but in terms of how you live your life. You get the option to choose your career path, either by working for someone or for your self. It is a career that gives you independence from the poor economy bondage of this country a whole new path to take and a whole new direction in life.
Why still waste time ?
AQskill is the right home for you !
Mohammad Ali
Learn with us.
LEARN WEBSITE DEVELOPMENT USING WORDPRESS